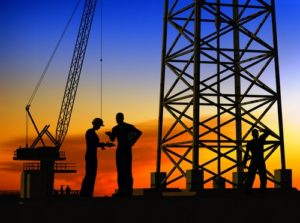 As professionals in the construction industry, you are aware of the broad scope of risks you and your employees face each day. While no one is immune to Lake Tahoe Workers' Compensation claims, they can be significantly reduced with the right training and safety precautions. Therefore, share the following with your employees and ensure they are held accountable for their own safety procedures on and off the job sites.
Fall prevention.
Your employees should familiarize themselves with the job site and the equipment being used. Even if the timeline and budget are being stretched thin, it is never recommended that they start working on scaffolds and unfinished buildings prior to the installation of fall systems. The fall arrest systems should be examined for damage and wear before put into use. Further, the lanyard used to diminish the fall should be short enough to prevent them from hitting the ground beneath them in the event of an accident.
Personal protective equipment.
Employers are responsible for providing the necessary safety equipment free of charge. This includes hard hats, safety goggles, gloves, and fall equipment. Employees are liable for using the proper safety equipment to prevent foreseeable injuries.
Equipment usage.
Workers must be trained and authorized in order to operate an aerial lift. Inspect all vehicle and lift components based on the manufacturer's recommendations before operating an aerial lift to ensure it is in safe working condition. Never operate a lift if any component is missing, damaged, or appears defective. Always stand on the floor of the lift platform or bucket when working, and never use a ladder or other device to increase your working height, states Construct Connect. Each employee must undergo training by a certified manager prior to working on site, as well.
About Cal-Nevada Insurance Agency

At Cal-Nevada Insurance Agency, we serve artisan contractors throughout the northern California, Arizona, and Nevada areas with the best risk management solutions and comprehensive products. We offer a variety of coverages to ensure your business thrives. For more information, contact us today at (866) 670-5948.