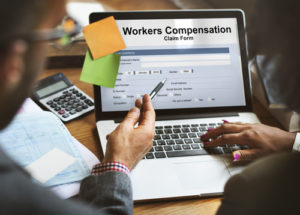 Promoting employee safety and cutting workers' compensation costs has long been a priority for sectors of all types. As Lake Tahoe Workers' Compensation Insurance can eat up a large portion of your business' budget each month, it's time to evaluate how to reduce these costs and workplace accidents. With a few simple strategies, this can be achieved.
According to an article in Property Casualty 360, reducing workers' comp with risk management techniques is important in keeping a balance between workplace productivity and safety. Here's how you can achieve this.
Classification review.
A big part of workers' compensation rate calculation is payroll classification. Industries that are historically less likely to experience loss are assigned lower classification rates. On the other hand, those industries that experience higher frequencies of injury and are at higher risk of claims are assigned a higher classification rate. Be sure to have your classification reviewed annually to ensure everything is up to date.
Loss-sensitive plans.
Having a loss-sensitive risk transfer program can guarantee comfort with an employer. This is an option to help reduce premium costs while still giving employers a hand in the claim management process.
Target injury control.
Review claim results and determine where the majority of injuries and risks are coming from. Identifying the trends that influence risk and claim costs can have a direct effect on your premium – up to 30 percent. Implement risk control plans to pinpoint specifically dangerous parts of your business such as operating machinery, spending long hours on the road, working with hazardous materials, and more.
About Cal-Nevada Insurance
At Cal-Nevada Insurance Agency, we understand the importance of securing your workplace. By protecting your business and your employees with our comprehensive and custom tailored coverage, you can rest assured you are properly defended. For more information about our other business lines, contact us today at (866) 670-5948.