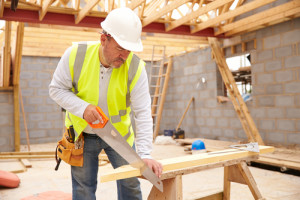 Working as an artisan contractor, your equipment and tools are constantly being subjected to dirt and harsh outdoor elements. Therefore, it's important to understand how to properly care for these items as they are not only crucial to your business, but keeping them in good working order means safer conditions for you and your crew. In addition to securing a customized Lake Tahoe Artisan Contractor Insurance package, heed the following advice for maintaining your tools and equipment.
Be consistent with cleaning tools.
After a hard day's work, the last thing you want to do is clean all of your tools. However, this will keep them in their best shape. Just wipe them down and rid them of any excess dirt and grime at the end of each day. About once a week or biweekly, give them a deeper cleaning.
Mind the chords.
Especially as plenty of motorized equipment is used on job sites, protect the chords of your tools and equipment. If the chords are damaged, it not only affects the functionality of your device, but it also poses significant safety risks. To prevent this, tie the chords together or cover them with a ramp for protection.
Lubricate the tools.
Air tools need daily lubrication. Usually, condensation in the airline may cause corrosion inside them, so coat the internal components of this equipment with air-tool oil to prevent corrosion, says Constructorator.
Inspect, inspect, inspect!
After a day's work, there might be some tools that need minor repairs. Go through and inspect the equipment used at the end of each day and make any necessary adjustments then and there. This will keep the tools working smoothly and prevent accidents and injuries in the future.
At Cal-Nevada Insurance Agency, we serve artisan contractors throughout northern California, Arizona, and Nevada areas with the best risk-management solutions and comprehensive products. We offer a variety of coverages to ensure your business thrives. For more information, contact us today at (866) 670-5948.