Outdoor Recreation Insurance: Business is Booming
In California and Nevada, outdoor recreation is a yearlong affair. We're blessed with a wide variety of terrain and gorgeous weather. Whether it is camping and surfing in the summer (or year round if you're a southern California native) or skiing down the slopes, there is always something to do in the great outdoors. But what many don't realize is it's a great boost to the economy. And it's scheduled to keep growing. This post is brought to you by Cal-Nevada's Outdoor recreation insurance program.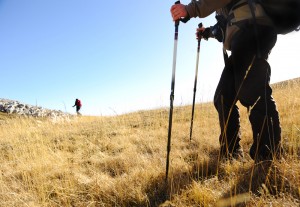 Outdoor recreation is a booming business. Despite economic uncertainties, over 140 million Americans participate in outdoor recreation on a daily basis and spend on average $646 billion on outdoor recreation. What's more, it's a largely overlooked economic giant- in comparison, we spend $354 billion at the gas pump, $340 billion on motor vehicles and parts, $331 billion on pharmaceuticals, and $309 billion on utilities. In fact, according to A Snapshot of the Economic Impact of Outdoor Recreation, the only sectors bringing in more revenue are financial services and insurance at $780 billion, and outpatient healthcare of $767 billion, according to the report.
Tourism and outdoor recreation economies are growing rapidly throughout the west. For the Western states, the outdoor economy generates significant revenue and jobs, up to 22 percent of total income. And its growth is only continuing, which  means outdoor recreation insurance is a necessary commodity for your business.
Outdoor recreation facilities also face unique insurance risks. Unpredictable weather, injury, damages; there are a range of unique risks that could leave your outdoor recreation operation liable. At Cal-Nevada Insurance Agency, our Outdoor Recreation Enterprises Insurance Program serves recreation businesses across the region with comprehensive insurance products and risk management services. Contact us today for more information.